News » RSI Completes East Tower of New Arte Condominium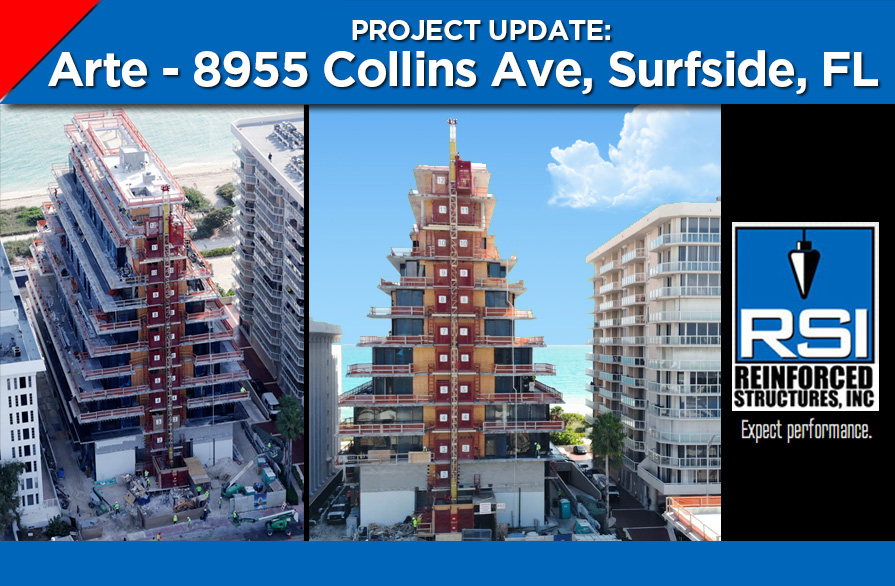 RSI recently completed the concrete portion of the structure for the East Tower and parking garage of the new Arte condominium building at 8955 Collins Avenue, Surfside, Miami Beach.
On-going work includes planter walls and walkways for the East Tower, as well as concrete for the parking landscape.
The 12-story condominium tower will have 16 units, each at least 5,500 square feet. The building will include an air-conditioned garage, and amenities include a spa and indoor and outdoor pools.
RSI will continue working closely with Americaribe Moriarty JV, the general contractor for the project, to ensure on-time and within-budget completion of the concrete portion of the new structure.