News » RSI awarded Sweetbird South Retail Building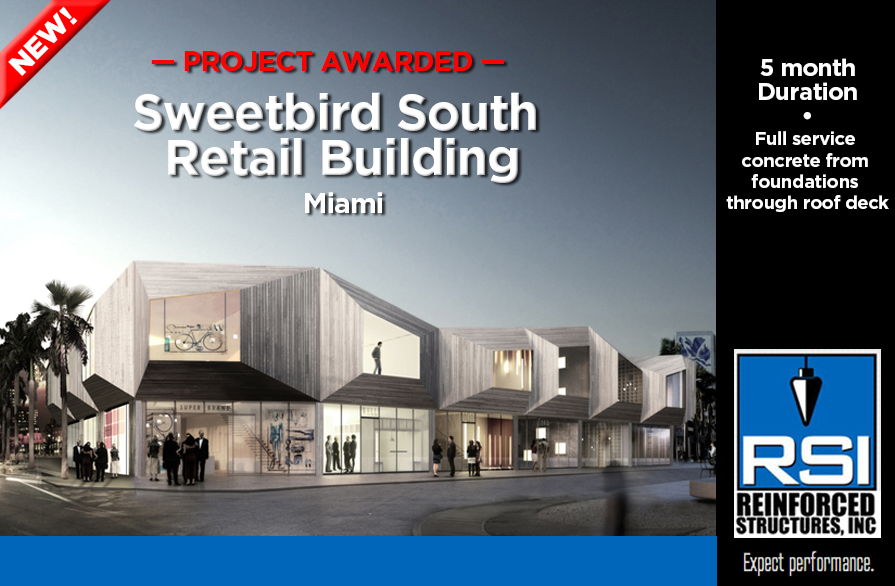 RSI will be providing a turnkey concrete package, from foundations through roof deck, for the Sweetbird South retail building in Miami. RSI's portion of the work on the new structure will last five months.
The building is a two-story mild-reinforced concrete slab/beam structure.
While the building is smaller in terms of overall size, its unique geometry at the upper roof deck will be quite challenging as it has multifaceted slopes and various angles.
"It's definitely an RSI-type job," said Julian Campy, RSI's project manager. "We love to take on challenging work and we are really looking forward to doing a great job for GT McDonald, a new client for RSI."
The completed Sweetbird South building will serve as a gateway for the Miami Design District and is architectural firm Reiulf Ramstad Arkitekter's first design project in the US.