News » Project Update: Symphony Square-Office, Austin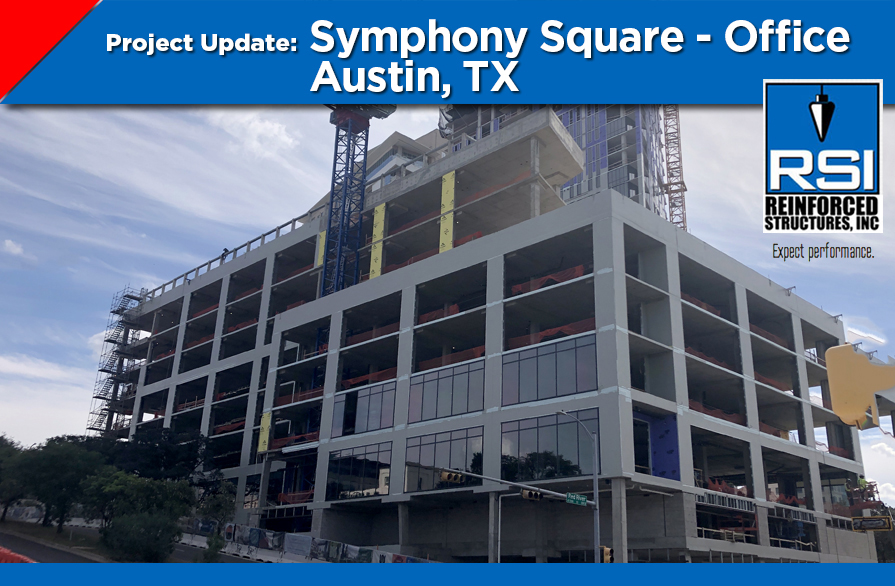 RSI's work is underway on a turnkey concrete package from foundation through rooftop for the new Symphony Square-Office project in Austin, Texas.
The new building will be in downtown Austin on 12th Street and Red River, one block off Interstate I-35 and adjacent to the entire downtown Austin area.
The building will have 158,800 gross square footage of office space and 129,005 square feet of parking, using 13,500 cubic yards of concrete.
RSI is working closely the general contractor, Greystar Development and Construction Group, for on-time and within-budget completion of the concrete portion of the project.