News » Project Top Out: Marina Bay 880 Clearwater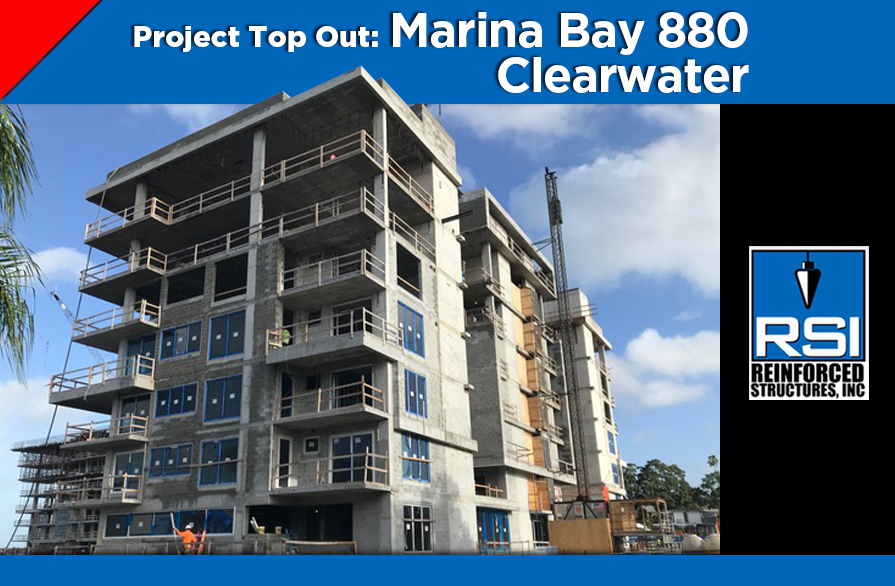 RSI provided a turnkey concrete package from foundations through roof for the new Marina Bay 880 project in Clearwater.
The new $6.5mil condominium is two 9-story towers with an amenity deck. The new development also includes new floating docks, transient boat slips, green space, and kayak launches for the Seminole Boat Ramp.
RSI has topped out one tower and the concrete work will be finished on the second by the end of this month. As of this writing, RSI has poured 14,031 cubic yards of concrete overall, including 297,000 square feet of slab on deck.
RSI worked closely with the general contractor, DeAngelis Diamond, to complete the project on time and within budget.