News » Project Top Out: 334 St. Pete Apartments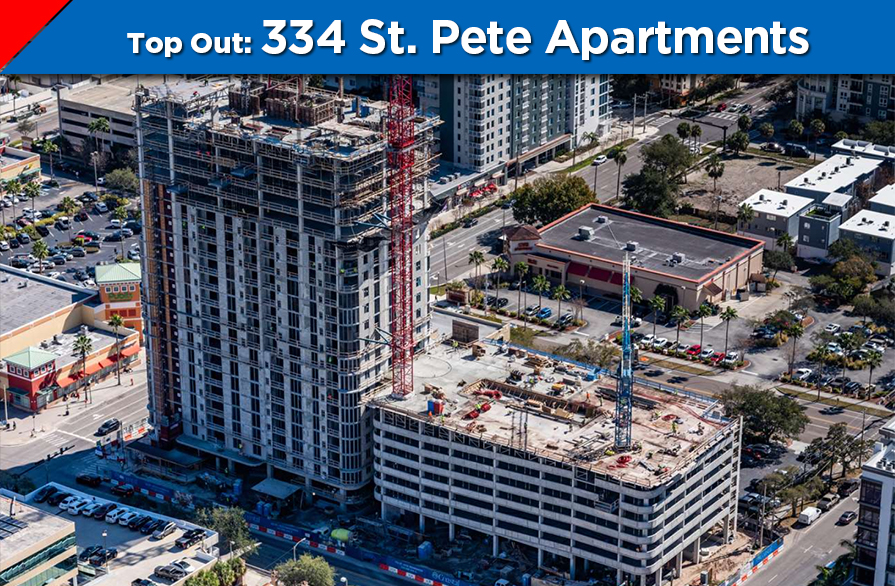 RSI is providing a turnkey concrete package from foundations through roof for the new 334 St. Pete Apartments building and parking garage.
RSI recently topped out the core structure of the building and parking garage, as well as the last pour for the roof. The pool deck is also complete, and the final work on the planter walls and crane openings will be complete within the next few weeks.
To date, RSI has poured 17,632 cubic yards of concrete and has placed 1,422 tons of rebar and 539,779 pounds of post-tensioning cable.
RSI is working closely with the general contractor, Coastal Construction, for on-time and within-budget completion of the concrete portion of the project.