News » Project Complete: Virage Condominium Project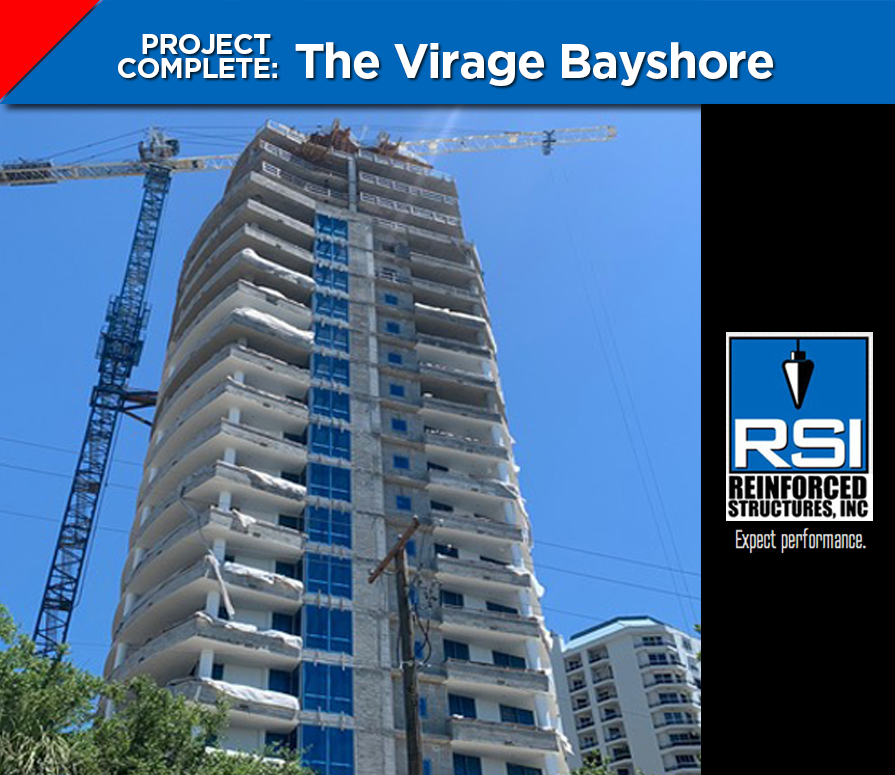 RSI recently finished its turnkey concrete project for the Virage high-rise condominium project on Bayshore Drive in Tampa, pouring approximately 17,100 cubic yards of concrete and finishing the concrete portion of the project ahead of schedule.
The finished building will be a 24-story, 70-unit tower with views of Hillsborough Bay and the downtown Tampa skyline. Each unit in the new building will have a private elevator entrance, 10-foot ceilings, and access to resort-style amenities and a 24-hour staffed reception.
RSI worked closely with the general contractor of the project, Batson-Cook Construction, for early and within-budget completion of the concrete portion of the new building.