News » Project Complete: Ritz Residences Sarasota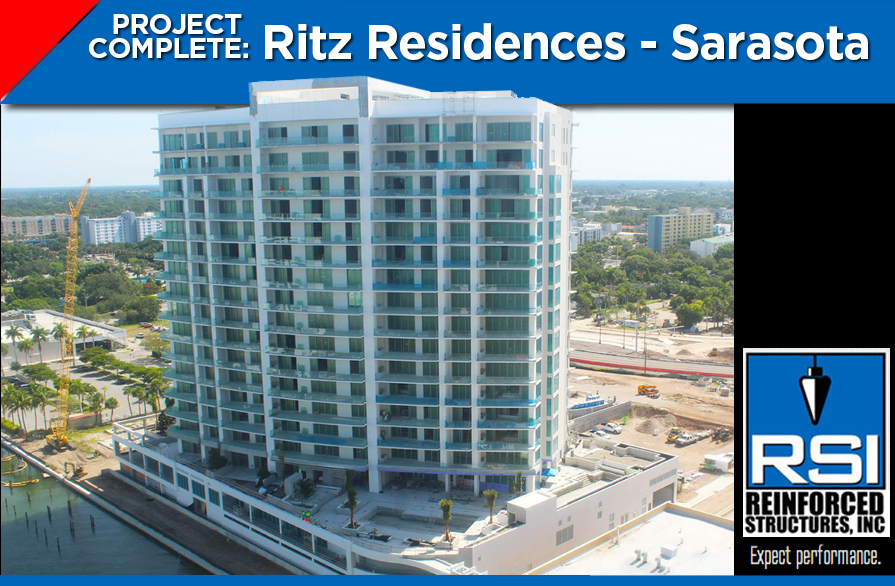 RSI provided a full-service, turnkey concrete package for the new building, from foundation through rooftop. RSI poured 29,920 cubic yards of concrete and placed 1786 tons of steel for the project.
The tower is just 300 feet from the Ritz-Carlton resort and has just over 615,000 square feet and 73 private residences.
RSI worked closely with the general contractor, Moss & Associates, to ensure on-time and within-budget completion of the concrete portion of the project.