News » Park Grove Project Update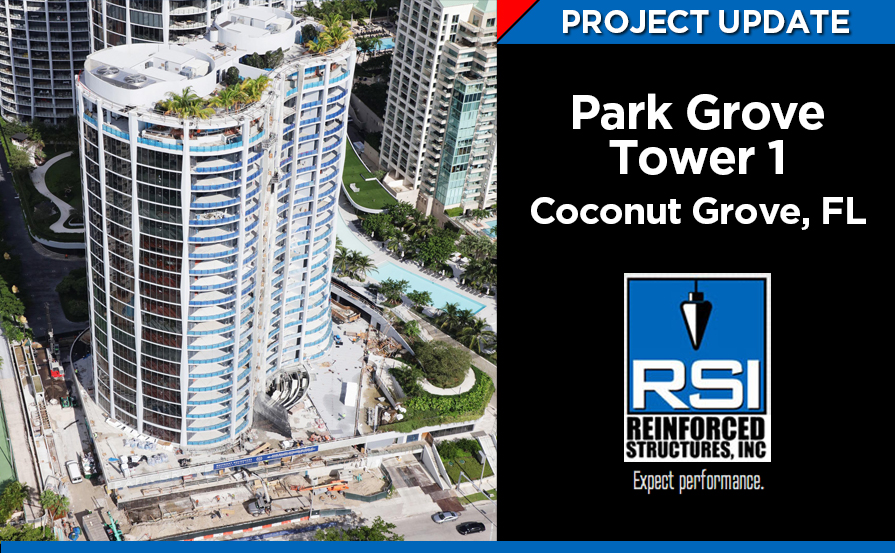 RSI is providing a turnkey concrete package for Tower 1 of Phase 2 of the Park Grove condominium project in Coconut Grove.
RSI has completed the concrete work on the main structure of the 400,000 square-foot, 23-story tower and is working on the entrance and amenities areas on the lower 3 levels.
The completed Park Grove project will feature three towers and 298 residential units in a 5.2 acre waterfront park with more than 50,000 square feet of amenities. The amenities will include a library, an outdoor amphitheater, and a wine cellar.
RSI worked closely with John Moriarty & Associates to complete the main structure of the project ahead of schedule to allow for the other trades to deliver the overall project on time.