News » University of Miami in Coral Gables Student Housing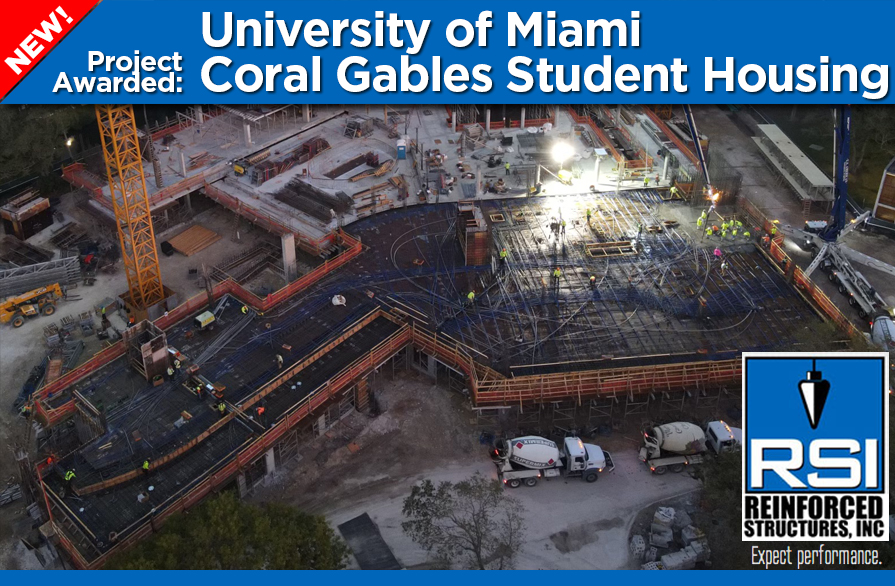 RSI is providing a turnkey concrete package from foundation through rooftop for Phase 2B of the new student housing project at the University of Miami in Coral Gables.
The new housing will provide two tower, one 10 floors and the other 11 of student resident space. The new towers are part of a multiyear, multiphase plan for Centennial Village on the U of M campus.
RSI began work in October and is currently working on level 3 of the North Tower. The project will use 22,000+ cubic yards of concrete and 1500 tons of rebar.
RSI is working closely with the general contractor, Coastal Construction, for on-time and within-budget completion of the concrete portion of the project.