News » RSI Visits World of Concrete – Las Vegas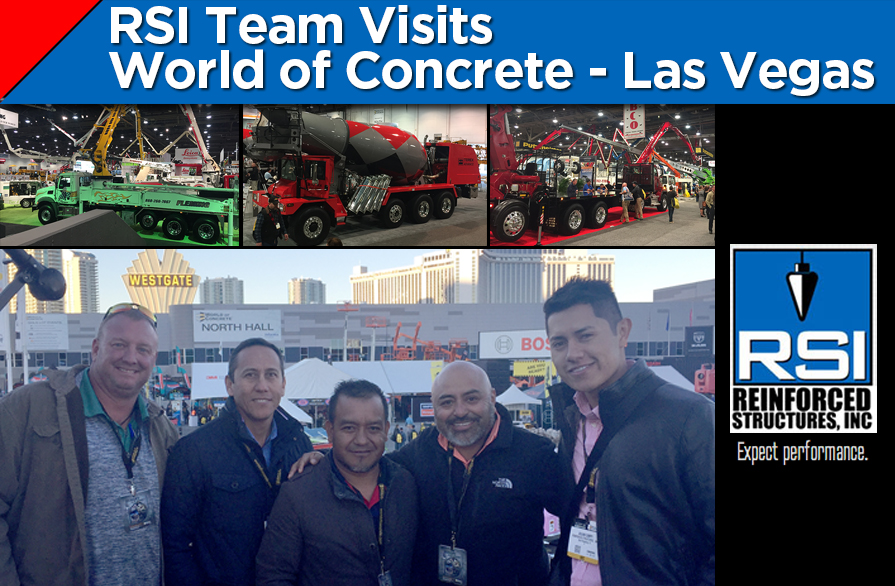 To keep informed about the latest innovations in concrete construction and technology, RSI recently sent a team to the 2017 World of Concrete tradeshow in Las Vegas.
World of Concrete is a signature event for the concrete industry in Las Vegas each year. The 2017 figures haven't been released yet, but the 2016 show featured more than 1,532 companies exhibiting across more than 743,889 net square feet of space, with 60,110 registered professionals attending.
Please contact us to learn more about how we can use what we learned to help you with on-time and within-budget completion of the concrete portion of your project.