News » RSI Awarded Clearwater Marine Aquarium Expansion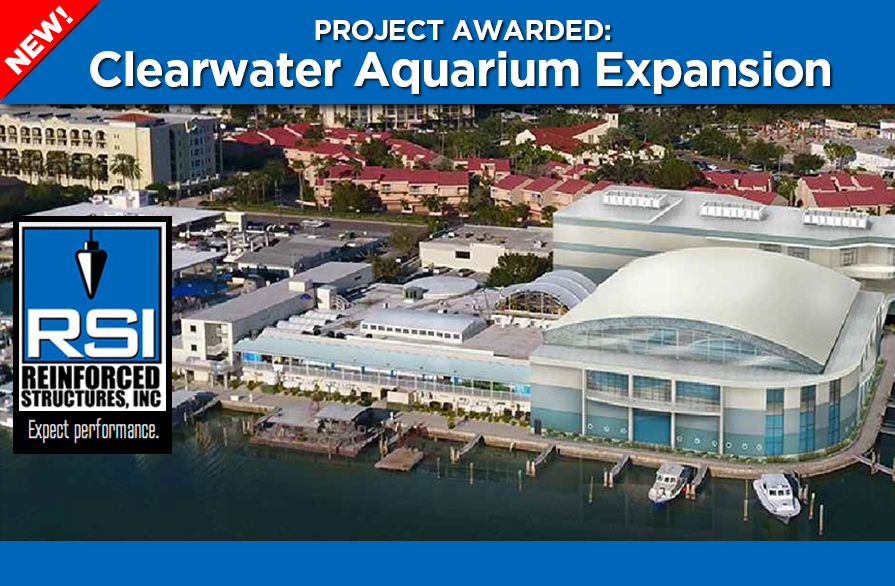 RSI will be providing a turnkey concrete package for the Clearwater Marine Aquarium expansion.
The $50mil expansion includes five new dolphin pools, a 376-space garage, and 93,000 square feet of additional guest space.
The aquarium staff will have room to treat twice as many rehabilitation cases as they can now (about 45 after the expansion). The larger pools will allow the aquarium to take in nine more dolphins, 25 more turtles, and create a new habitat for manatees, which are currently not housed at the aquarium.
The aquarium anticipates bringing in about 825,000 visitors annually.
RSI will work closely with Creative Contractors to ensure on-time and within-budget completion of the concrete portion of the project.