News » Pura Vida: Project Top Out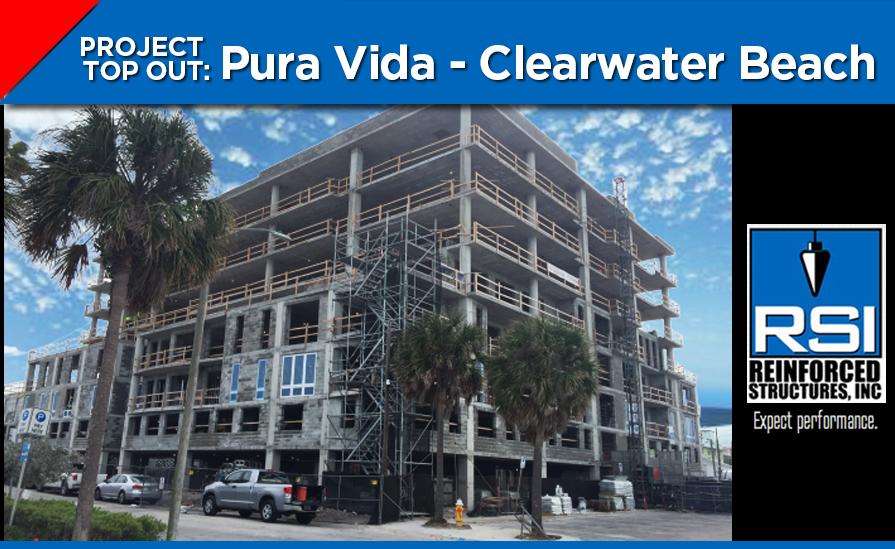 RSI provided a turnkey concrete package for the new Pura Vida condominium project on Clearwater Beach.
The new building, with 122,000 square feet of structural construction, is located on the north end of Clearwater Beach and has 22 luxury units, each between 2,000 and 3,000 square feet.
RSI worked closely with Accelerated Condominium Services, LLC, for on-time and within-budget completion of the concrete portion of the project.