News » Project Update: Marina Bay 880 Clearwater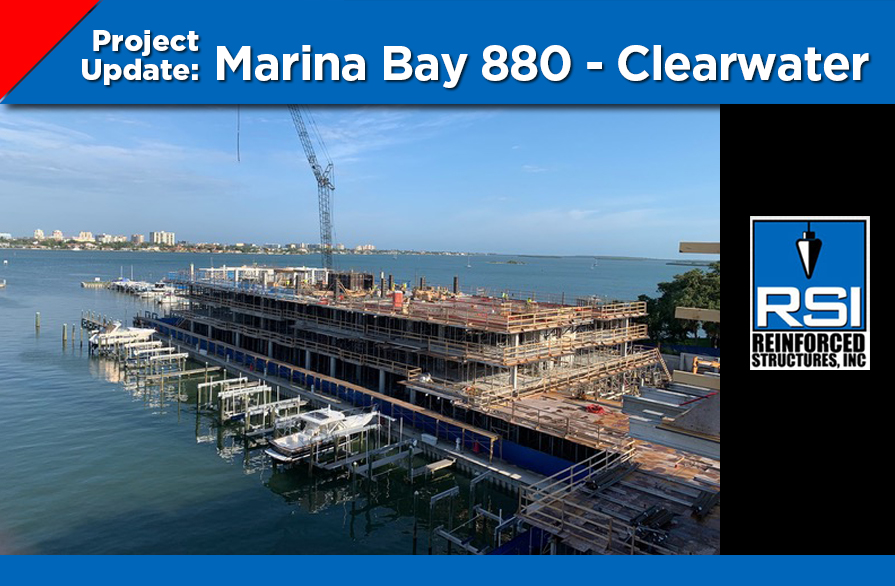 RSI is providing a turnkey concrete package from foundations through roof for the new Marina Bay 880 project in Clearwater.
The new $6.5mil condominium project will be two 9-story towers with an amenity deck, with over 350,000 square feet of slab on deck and about 14,000 cubic yards of concrete in the final structure.
So far RSI has installed about 6,000 cubic yards of concrete, including 105,000 square feet of elevated deck.
The new development will also include new floating docks, transient boat slips, green space, and kayak launches for the Seminole Boat Ramp.
RSI is working closely with the general contractor, Deangelis Diamond, to complete the project on time and within budget.