News » Guesthouse Hotel Complete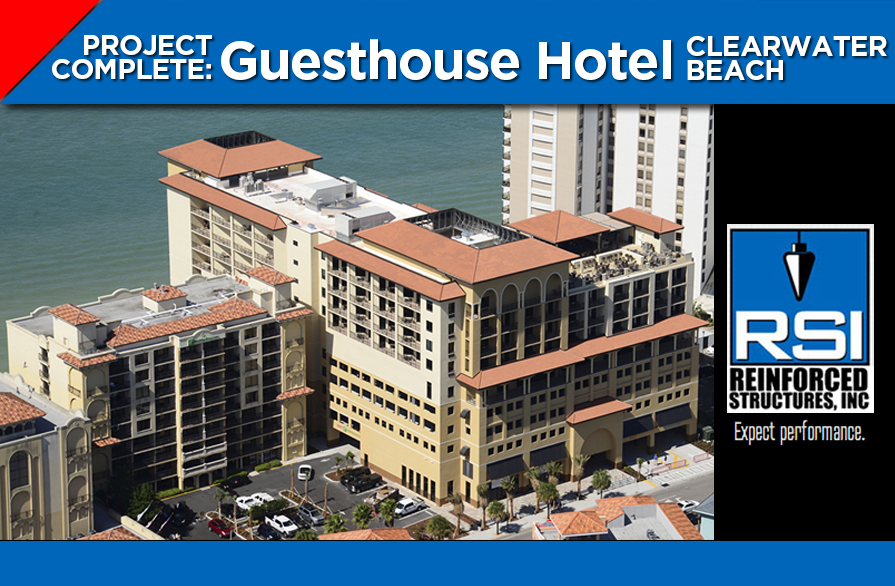 RSI provided all the concrete work for the 10-story post-tensioned structural deck system for the new hotel and adjacent parking garage. The finished hotel is just under 400,000 total square feet, with about 350,000 structural, post-tensioned decks.
The new 10-story, 155 room hotel tower is on the south end of Clearwater beach on what was a parking lot for the Holiday Inn at 521 S Gulfview Boulevard. The Caribbean-style hotel has dark wood floors, white baseboards, and white shutters, and will be similar in appearance to the nearby Pier House 60 Marina Hotel, which shares the same owner.
RSI worked closely with the general contractor for the project, Wichman Construction, to ensure on-time and within-budget completion of the concrete portion of the work.