News » RSI Wins 2017 Craftsmanship Award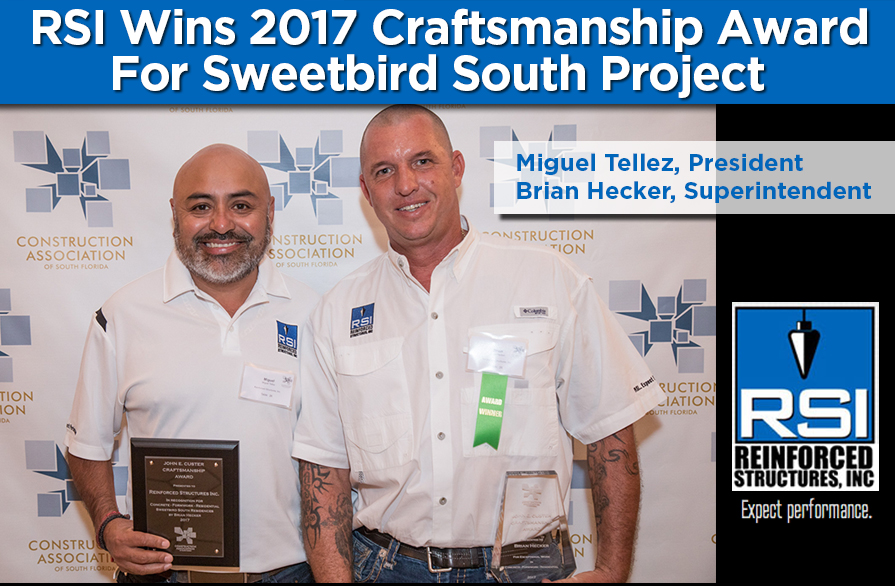 RSI is honored to have won a Craftsmanship Award for our team's work on the Sweetbird South project: The Construction Association of South Florida judged RSI's work on the project exceptional and declared the work a winner in the Concrete Formwork category.
The 2017 Craftsmanship Awards celebrated 59 years of outstanding workmanship throughout Palm Beach, Broward and Miami-Dade Counties. Awards were presented in categories from over 130 nominations, and the sold-out event had about 260 attendees.
RSI looks forward to continuing to provide on-time and within-budget turnkey concrete services to our clients.