News » RSI Progresses With Work On Hyde Park Village Block H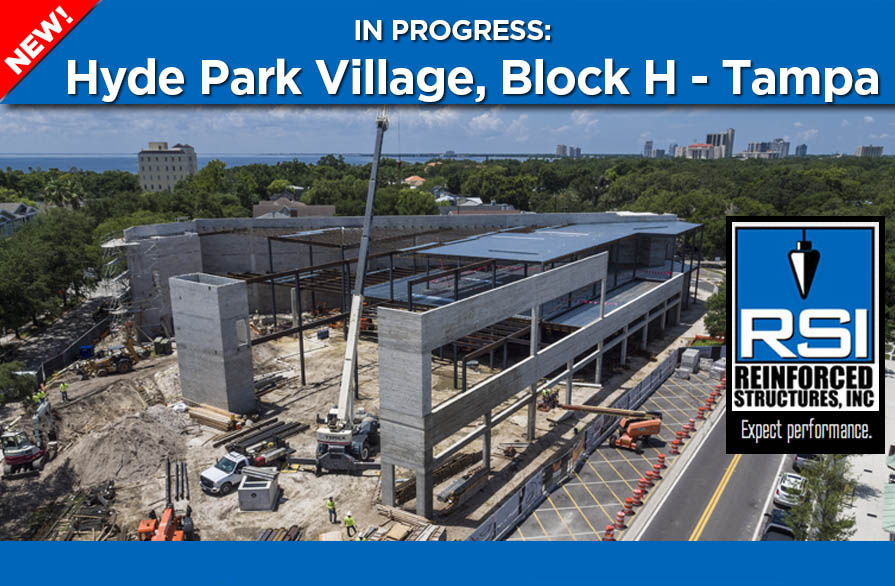 RSI is midway through its work on the final phase of the Hyde Park Village 300,000-square-foot renovation project, the construction of Block H.
The existing Block H structure was demolished and is being rebuilt to create a new two-story building. The new building will be about 37,500 square feet and its façade will feature an architectural concrete finish provided by RSI.
RSI is working closely with Williams Company to ensure on-time and within-budget completion of the concrete portion of the project.