News » RSI Pours Park Grove Project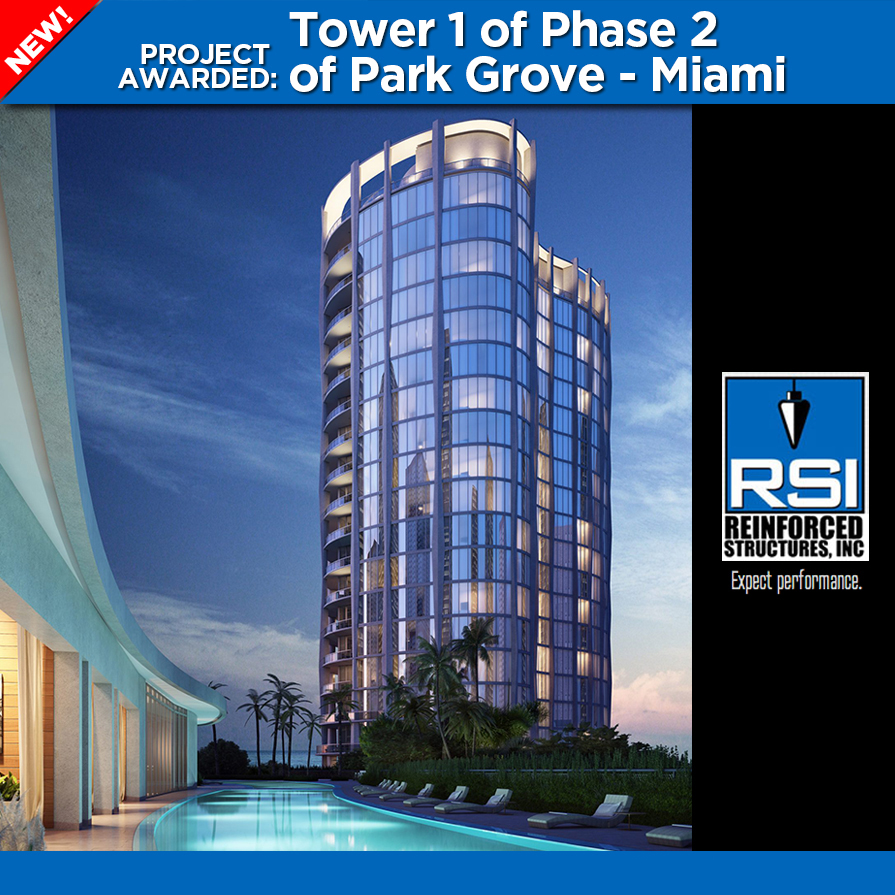 RSI recently completed a huge, continuous concrete pour as part of their turnkey concrete package for Tower 1 of Phase 2 of the Park Grove condominium project in Coconut Grove.
The pour was approximately 38,000 square feet and +/- 3,300 cubic yards of concrete. For perspective, the average house slab is +/- 30 cubic yards.
RSI will be providing all the concrete for the 23-story tower with just over 400,000 square feet. The completed Park Grove project will feature three towers and 298 residential units.
RSI is working closely with John Moriarty & Associates to provide on-time and within-budget completion of the concrete portion of the project.