News » RSI Gives Back: RSI helps raise $45,770 for the UF School of Construction Management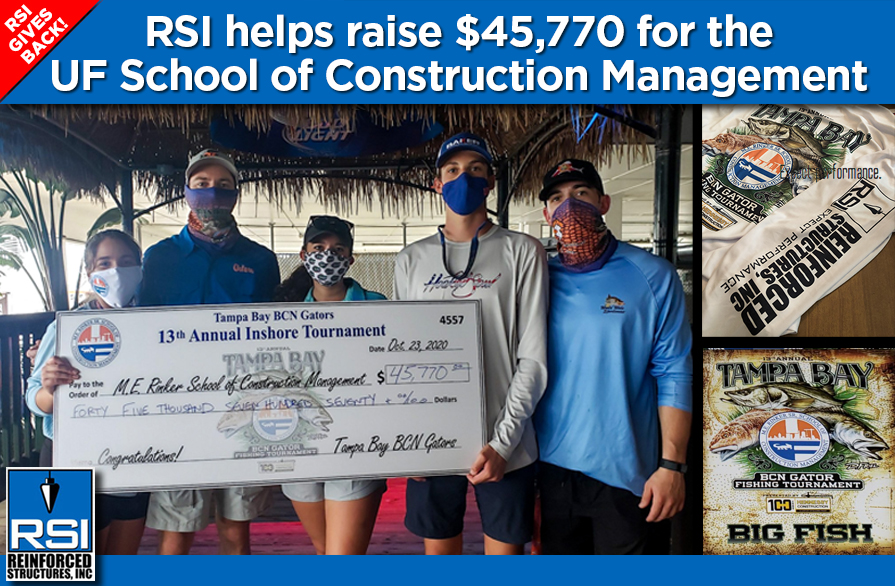 RSI recently co-sponsored the fishing shirts for all tournament entrants in the University of Florida M.E. Rinker School of Construction Management annual fishing tournament. In its 13th year, the annual tournament is the largest single-day fishing tournament in the Tampa Bay Area.
The one-day total donation raised by all participants was $45,770, which goes directly to the School to aid students with scholarships and other financial assistance.
The Rinker School dates back to 1935, when it was part of UF's Department of Architecture. Today the School has over 7050 graduates (6000 BS, 1000 MS, and 50 Ph.D. degrees), 20 faculty members, and 13 support staff.
RSI appreciated the opportunity to help raise scholarship money for such a well-respected program.