News » RSI Completes Hyde Park Village-Block H Project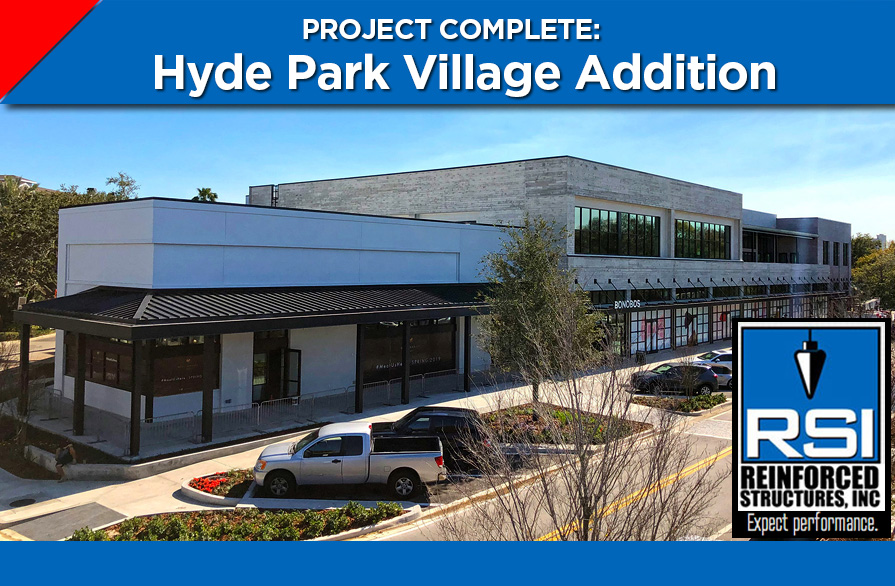 RSI recently completed its turnkey concrete package on the final phase of the Hyde Park Village 300,000-square-foot renovation project, the construction of Block H.
The existing Block H structure was demolished and was rebuilt to create a new two-story building. The new building is about 37,500 square feet and its façade features an architectural concrete finish provided by RSI.
RSI worked closely with Williams Company to ensure on-time and within-budget completion of the concrete portion of the project.