News » RSI Completes GLF Constructions Headquarters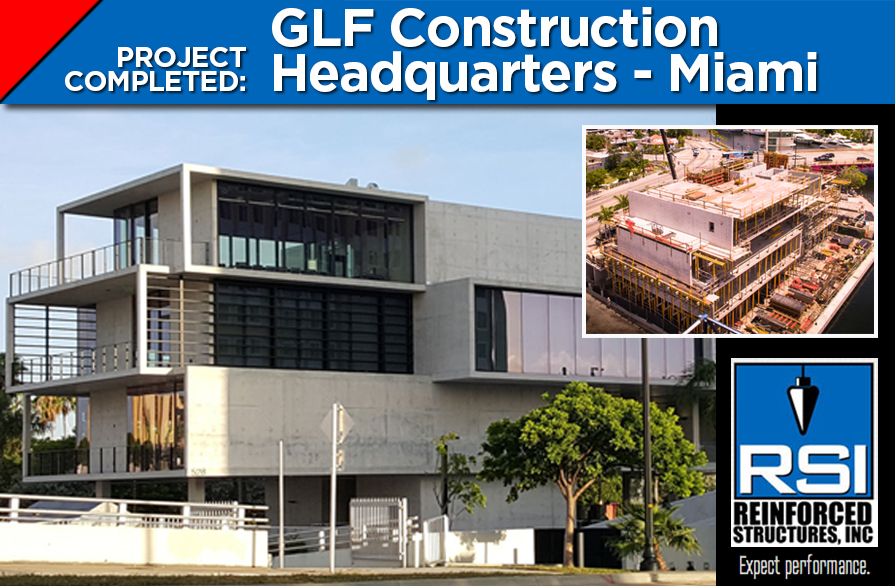 RSI provided a turnkey concrete package for GLF Construction's new headquarters, including extensive architectural concrete finishes throughout. GLF Construction is a worldwide provider of construction and civil construction services, with a company history dating to 1905 in Italy.
The intricacies of the architectural concrete design demanded the exacting attention to detail that RSI's customers have come to expect. Situated on the banks of the Miami River, RSI's renowned teamwork overcame the logistical challenges presented by the building's location.
The new building is just under 50,000 square feet, with approximately 2,200 cubic yards of concrete. Elevated structural decks use a post-tension reinforcing system, and RSI provided masonry services as well.
The architect is Oppenheim Architecture + Design in Miami, FL. RSI coordinated closely with GLF and Oppenheim to provide on-time and on-budget completion of the concrete for the new building.