News » RSI Awarded Liberty Square Miami Project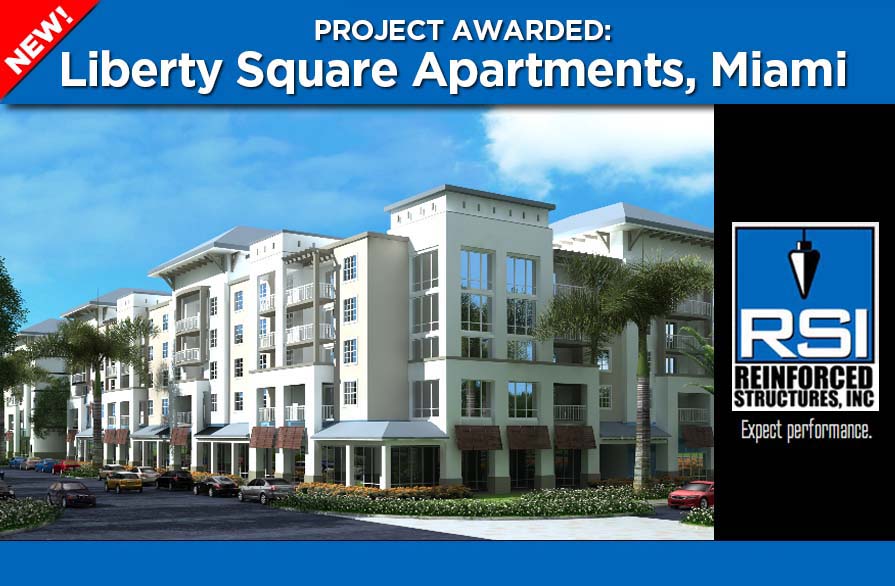 RSI will be providing a turnkey concrete project for the first phase of the Liberty City Rising project in Miami, a redevelopment of Liberty Square and Liberty City. Liberty Square was built in 1937 and is the oldest public housing project in the Southeast and one of the oldest in the nation.
The first phase of the project will include 73 public housing units, 121 apartments of affordable housing and 10 units of workforce housing on 6 acres of the 55-acre development plot.
Once completed, the entire community is expected to include a 40,000-square-foot grocery store, more than 1,500 residential units, 15,000 square feet for local retailers, and a community and health center.
RSI is partnering with Eaglebrick Masonry to ensure on-time and within-budget completion of the shell portion of the project.