News » RSI Awarded HuB Lofts Project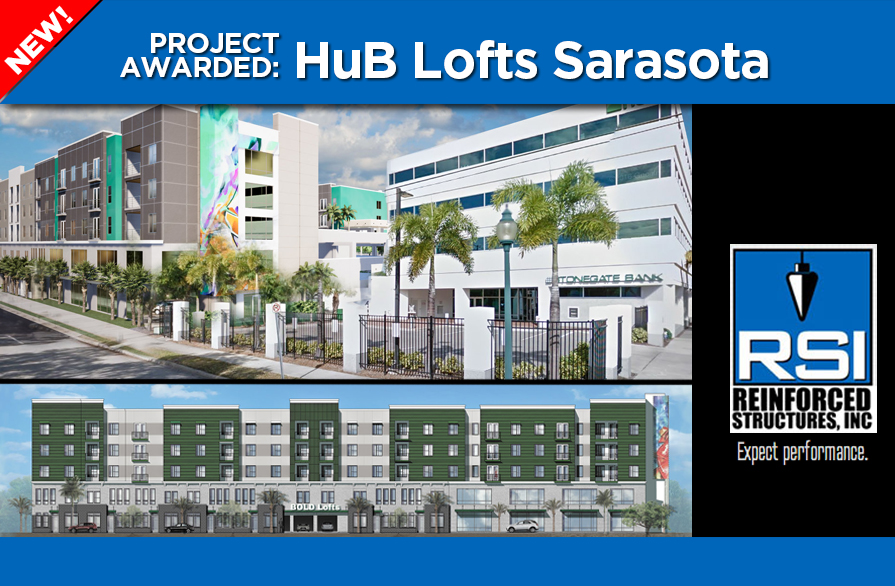 RSI will be providing a turnkey concrete package for the new HuB Lofts project on Second Street near Goodrich Avenue in Sarasota, near the existing HuB business incubator office building.
The finished project will have 90 residential units and will include a ground floor with office space. The concept behind the project is to allow the residential area of the building to use the business amenities and vice versa.
RSI will work closely with Core Construction Services of Florida, LLC to ensure on-time and within-budget completion of the concrete portion of the project.