News » Project Update: Ritz Residences - Sarasota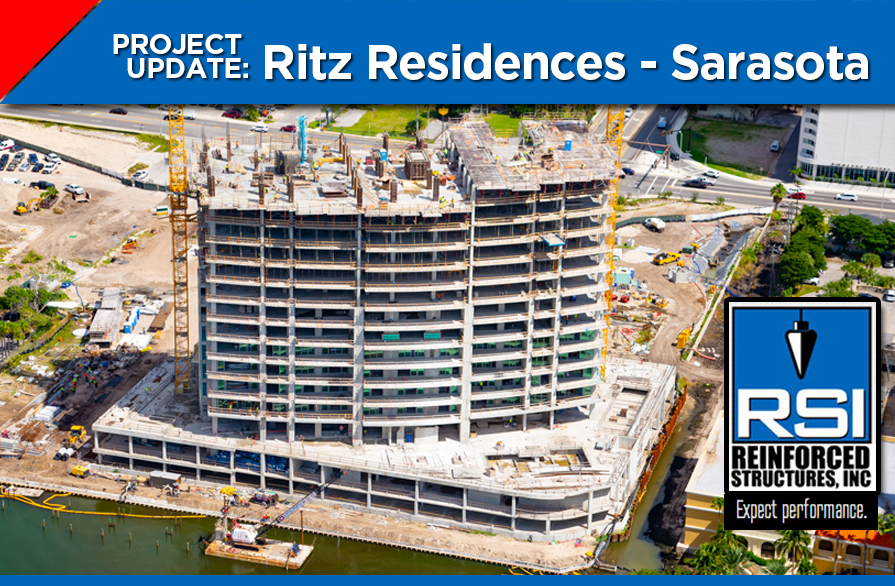 RSI has finished pouring 20 floors of the Ritz-Carlton Residences in Sarasota. To date, RSI has poured 27,247 cubic yards of concrete and installed 1763 tons of rebar.
RSI is providing a full-service, turnkey concrete package for the new building, from foundation through rooftop.
The completed tower will be just 300 feet from the Ritz-Carlton resort and will have just over 615,000 square feet and 73 private residences.
RSI is working closely with the general contractor, Moss & Associates, to ensure on-time and within-budget completion of the concrete portion of the project.