News » Plantation Pointe Office Park: Project Update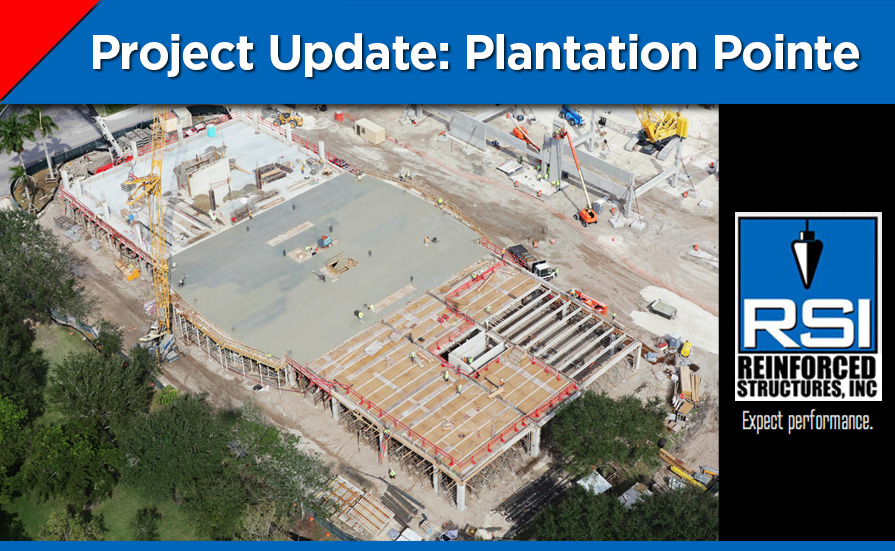 RSI recently completed most of the work on the foundation for the parking garage and is continuing its work on the project, including a four-story precast concrete system office building.
The Plantation Pointe Office Park is a 77-acre campus that was originally the Motorola Solutions office park.
RSI will be coordinating with the other trades to minimize disruption to these and other existing tenants and facilities.
RSI is working closely with Moss Construction, the general contractor for the project, to explore options to complete the structure ahead of schedule to allow other trades to complete their work within their scheduled commitment time.