News » New Thomas P. Murphy Design Studio Completed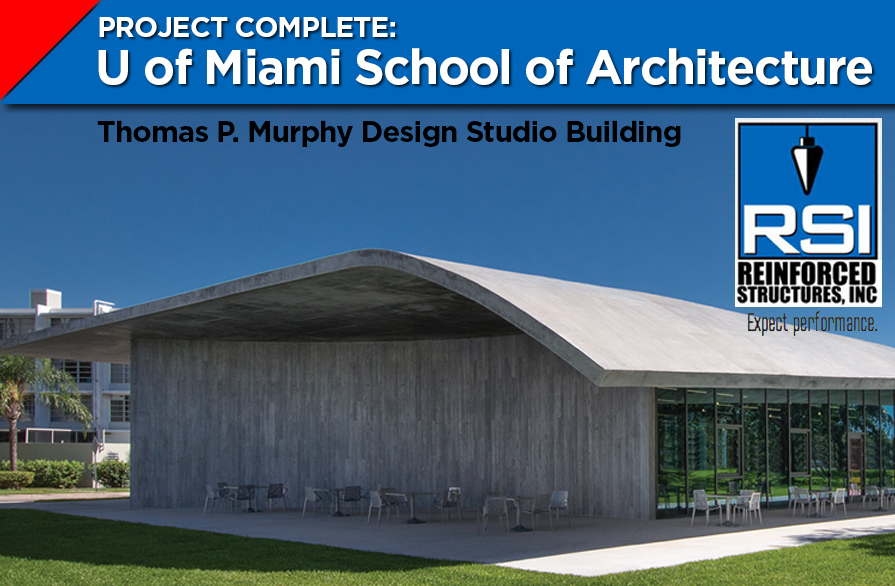 The new University of Miami School of Architecture design studio opened this spring and was named for Tom P. Murphy, Sr., the father of the president and CEO of Coastal Construction, the general contractor of the project.
RSI provided turnkey concrete services from foundations through the architectural concrete roof.
The building is LEED certified and includes studios to accommodate about 120 students. The studios include a state-of-the-art fabrication lab and advanced digital production facilities to help them perfect their craft. Amenities include a lounge, computer lab, presentation areas, review spaces, and offices.
RSI worked closely with Coastal to ensure on-time and within-budget of the concrete portion of the project.