News » In the News: Thomas P Murphy Design Studio Building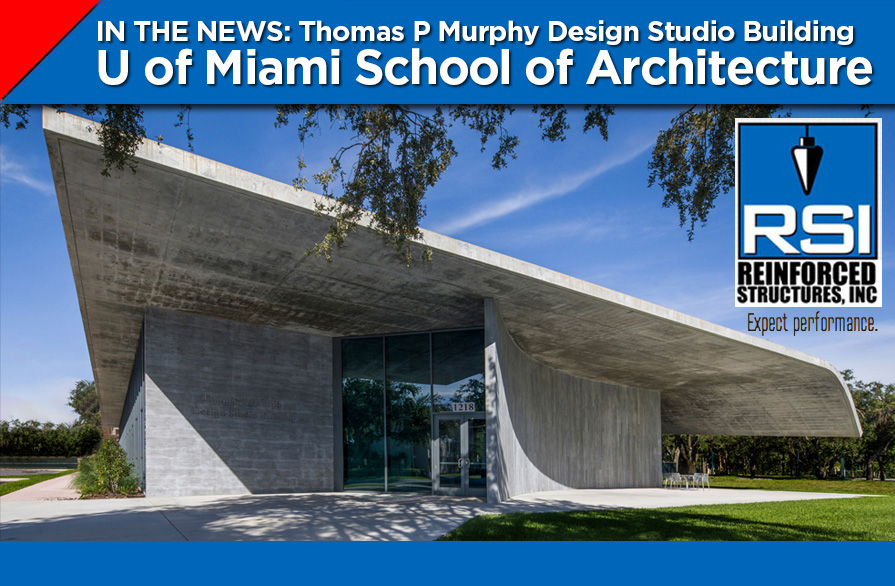 Dezeen recently featured the new University of Miami School of Architecture building in its December publication.
The cutting-edge architectural review digest noted that "The exposed structure of glass and concrete serves as a teaching tool by illustrating some of the basic tenets of modern architecture, construction and sustainability."
RSI provided turnkey concrete services from foundations through the architectural concrete roof for the project. The project is dedicated to Thomas P. Murphy Sr., the father of the founder of Coastal Construction, the general contractor for the project.
Go here—https://www.dezeen.com/2018/12/01/university-of-miami-architecture-school-arquitectonica/—to read the complete article and to enjoy great photos of the project.