News » Aerial View and Video of Sweetbird Roof Pour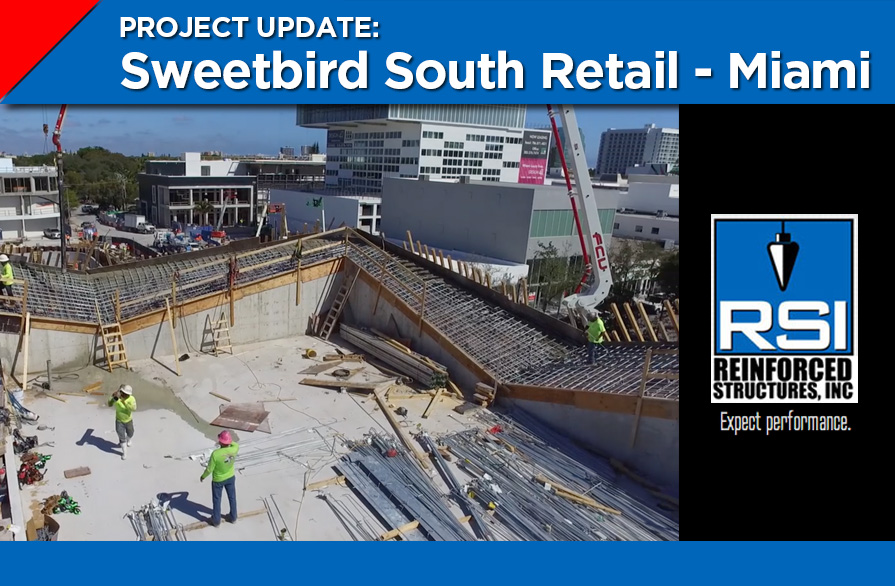 Please go here to view a video of the Sweetbird roof pour: https://www.youtube.com/watch?v=o0becHT44Dc.
RSI is providing a turnkey concrete package, from foundations through roof deck, for the Sweetbird South retail building in Miami.
The completed Sweetbird South building will serve as a gateway for the Miami Design District and is architectural firm Reiulf Ramstad Arkitekter's first design project in the US.
RSI is working closely GT McDonald, the general contractor for the project, to ensure on-time and within-budget completion of the concrete portion of the project.