News » Project Update: Newport + Fig Student Housing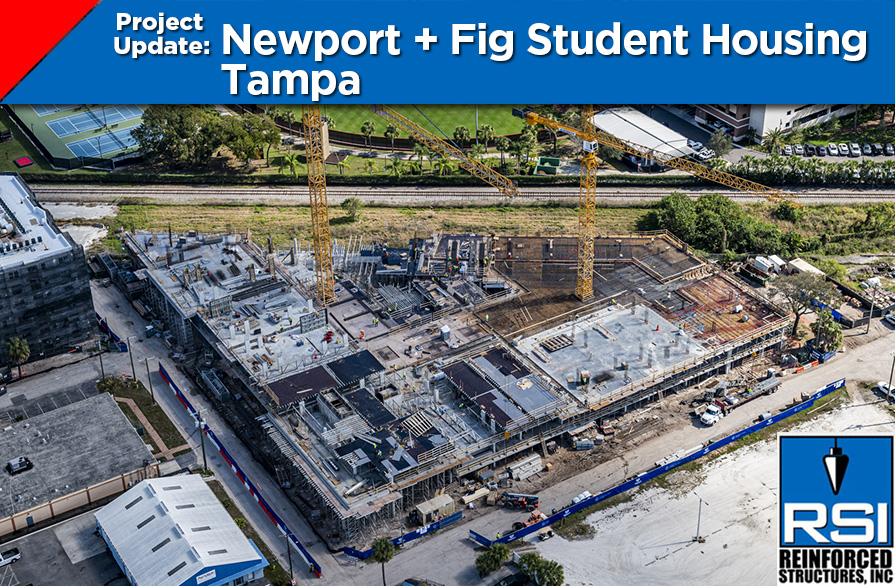 RSI has begun work on its turnkey concrete package from foundation through rooftop for the new housing project at Newport and Fig Streets in Tampa, Reign Living Student Apartments.
The new 8-story 257,960 square-foot building will also have a 127,292 square-foot, 2-story parking garage.
RSI is working with the general contractor, Verdex Construction LLC, for on-time and within-budget completion of the concrete portion of the project.