Testimonials
"RSI built the most complicated concrete frame I've ever seen. Not only was it complicated structurally but it had to look great. RSI delivered a fantastic result. We are glad they were on our team."- John Leete President of John Moriarty of Florida
"I want to take a moment to thank you and your team for helping make this project a success.  We have worked together on several projects, now, but this one, in my opinion, had to be the most challenging.   From an almost impossible schedule, to the unusual, and difficult, conditions of working underground in clay, your team pulled it off and completed your work in a timely and efficient manner.  Without your team's work ethic and attention to detail this project could not have been finished on time.   I know this work ethic comes from the top down and you are to be commended for having built a strong and reliable company.  I'm looking forward to our next project together."- Gary R. Richter Senior Project Manager Creative Contractors, Inc.
"Over the years, I have had the opportunity to work with numerous formwork and concrete contractors. Your firm, Reinforced Concrete Incorporated (RSI), stands in my mind as a leader in their field.   Recently, it was a pleasure working with RSI in the construction of Pier House 60, a 10 story 108 Guest Room Hotel located on Clearwater Beach, Florida. RSI overcame numerous construction issues and successfully completed concrete and masonry work.   I would wholeheartedly recommend RSI for any project forthcoming."- Dennis Jones Consulting
""...we were worried about using architectural concrete for the design of the new Dali Museum. RSI did an extraordinary job and we couldn't be more pleased with the outcome. We are all very proud of the way the museum turned out, thanks in large part to RSI""- Yann Weymouth AIA Director of design Florida HOK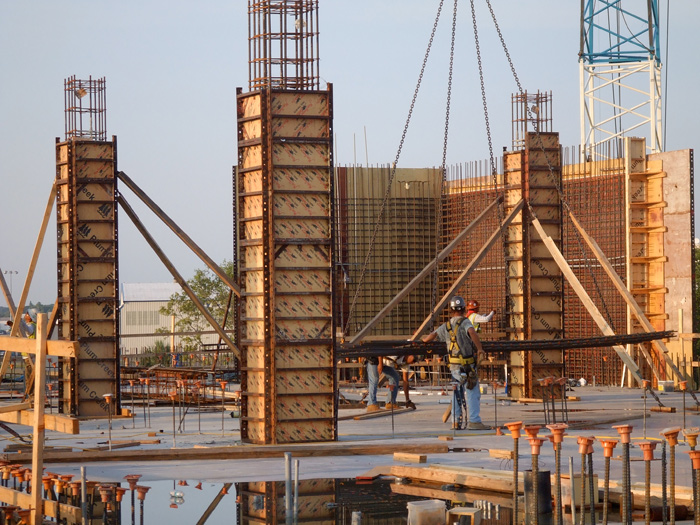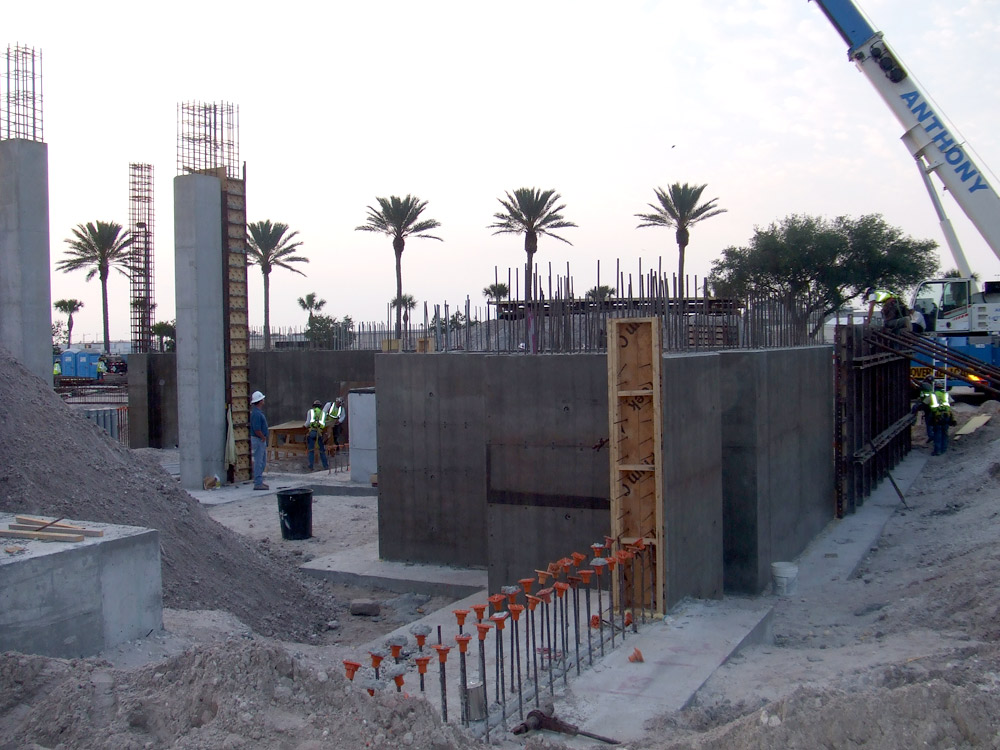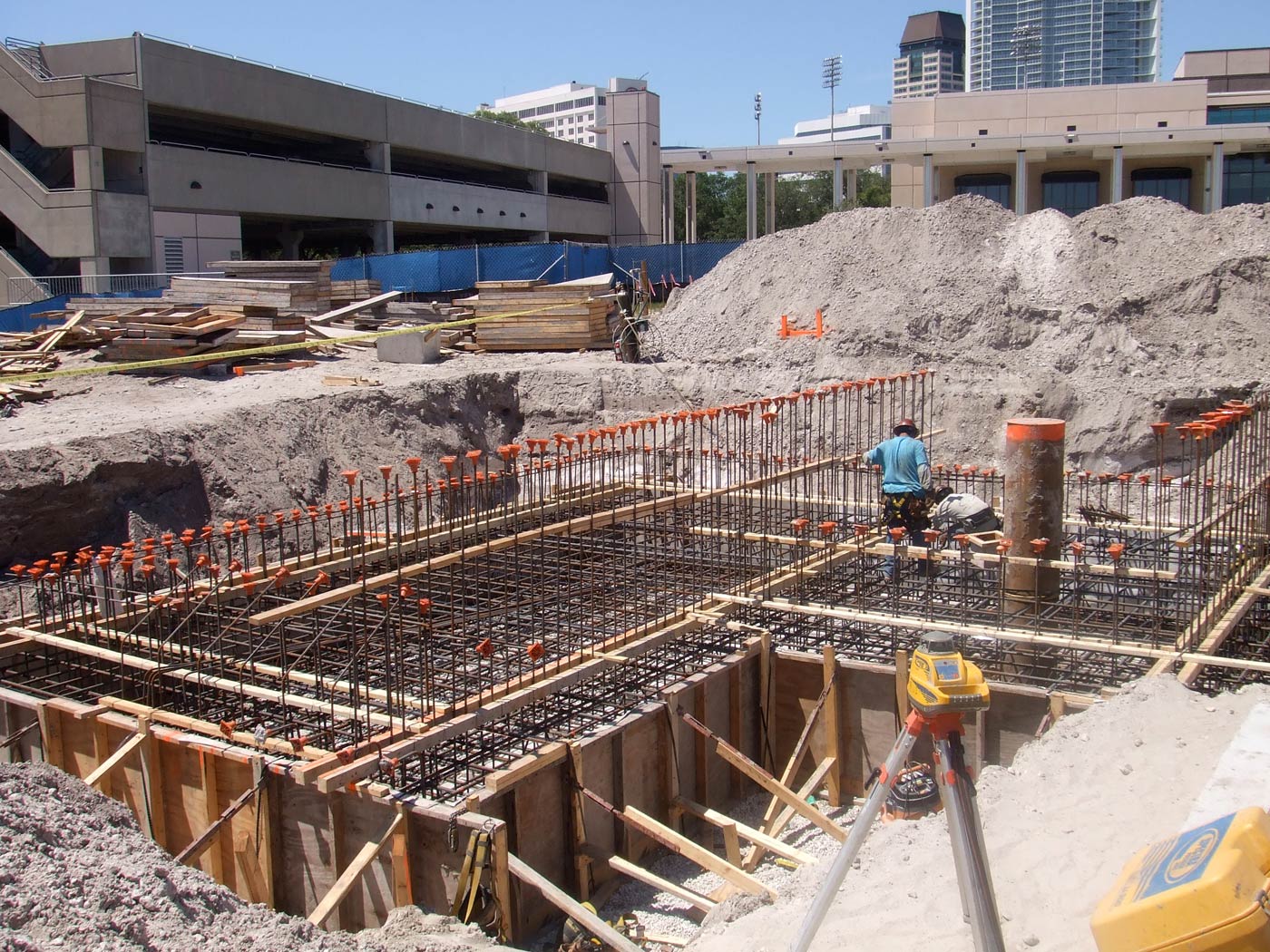 The RSI Difference
Since 1998, Reinforced Structures, Inc. has provided full-service concrete subcontracting work and is one of the most highly regarded concrete subcontractors in our marketplace.
Our principles and practices set us apart:
Safety: Our total commitment to safety starts at the top and involves every employee. Our .70 mod rating is one of the lowest in our industry and is a testament to making safety real and not just words on paper.
People: We hire the best people, provide a safe environment, and cultivate teamwork. Each person has an opportunity for success. Our people are willing and able to take on challenges and perform quality work.
Quality work: We deliver quality work done right the first time, on time, and within budget.
RSI's management team: Our management team is a small, focused group with the hands on, day-to-day involvement of RSI's owners in all aspects of what we do.
Our Core Values: Performance. Integrity. Customer Satisfaction.
Performance: At RSI, we never stop raising the bar with innovative ideas. We build our work right the first time, on time, and within budget.
Integrity: We take responsibility and accountability for all our words and actions.
Customer satisfaction: RSI builds exceptional concrete work and solid relationships. A firm's list of repeat clients is the best barometer of customer satisfaction, and our list is long. Concrete is built to last – at RSI, we feel the same way about client relationships.
The right principles, practices and core values coupled with a passion to perform make us the right choice for your next concrete project.
RSI … Expect Performance.