News » Project Update: Mote Science Education Aquarium (SEA)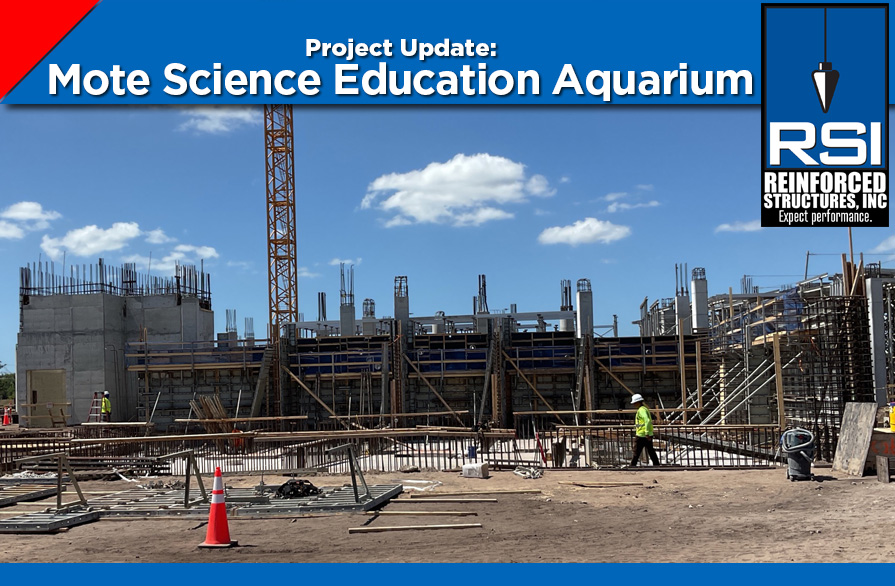 RSI's work continues on a turnkey concrete package for the new Mote SEA project in Sarasota.
The new 110,000 square foot, $130 million facility will be built on 12 acres in Nathan Benderson Park, near the Sarasota and Manatee County line and adjacent to the University Town Center mall.
The new structure will include multiple aquatic tanks including a huge Gulf of Mexico tank, a large manatee tank, an otter tank, and other smaller tanks for a total of 16 tanks. The facility will also have a food court, gift shop, and other amenities.
When complete, the concrete portion of the project will contain 13,300 cubic yards of concrete and 2,100 tons of rebar.
RSI is working with the general contractors, Willis Smith Construction/Whiting-Turner JV, and we are enjoying our work on this exciting, landmark project.