News » Project Update: Ascent St. Petersburg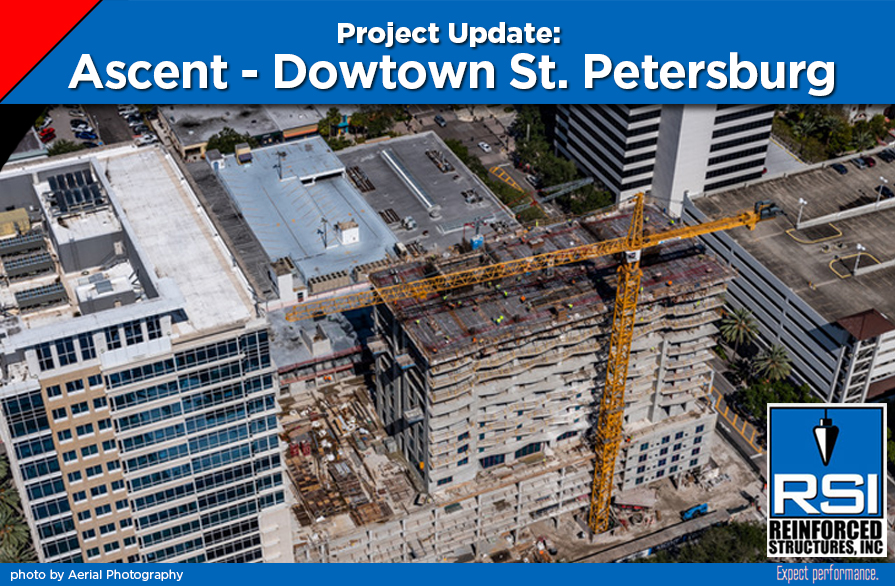 RSI is providing a turnkey concrete package from foundation through rooftop for the new Ascent St. Petersburg building.
To date, RSI has installed 19,461 cubic yards of concrete, has recently completed level 15 of the main tower, and is working on levels 16 and 17.
The $170 million project will include 32,000 cubic yards of concrete with just under 750,000 gross square feet of space when finished.
RSI is working closely with the construction arm of Greystar Real Estate Partners, the global leader in rental housing, for on-time and within-budget completion of the concrete portion of the project.