News » Project Update: 101 N. Meridian Apartments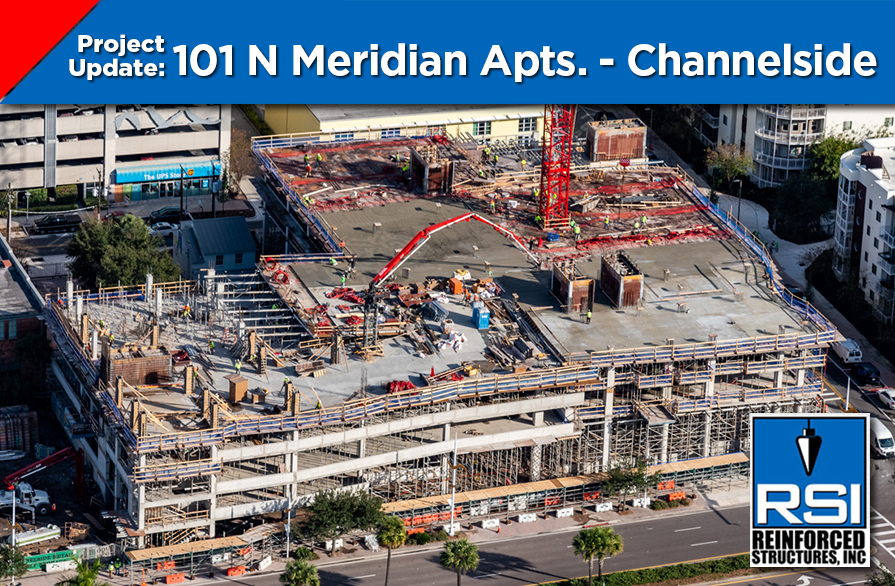 RSI has begun a turnkey concrete package from foundation through rooftop for the new 101 N. Meridian building in Tampa's Channelside District.
RSI is currently pouring the 6th floor, which includes the pool and amenity deck, along with some residential units. To date, RSI has poured a total of 8,541 cubic yards of concrete and has installed 730 tons of rebar, with 281,883 pounds of post tensioning cables.
When complete, the new 15-story building will be approximately 530,000 square feet with 330 luxury units and a parking garage with 366 spaces.
RSI is working with the general contractor, Moss & Associates, for on-time and within-budget completion of the concrete portion of the project.