News » Project Awarded: Sage Longboat Key Condominium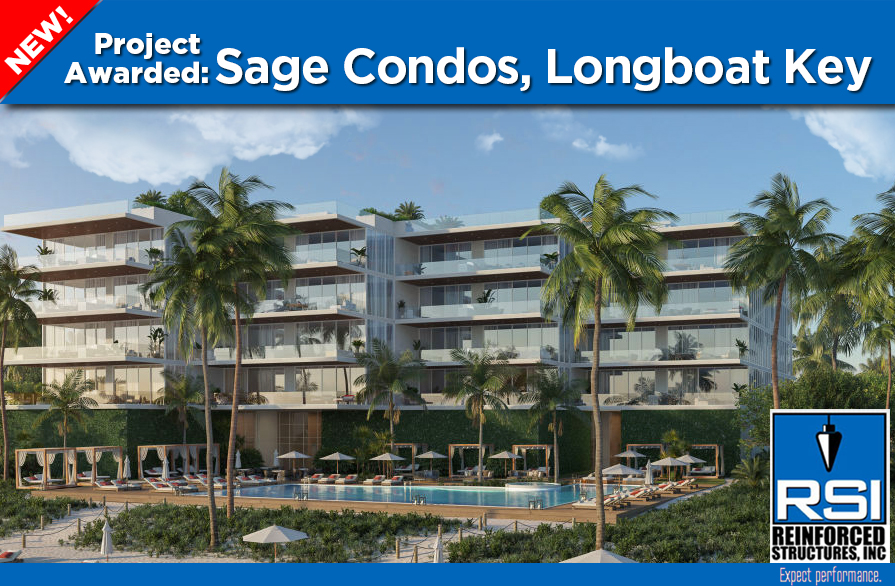 RSI is providing a turnkey concrete package from foundation through rooftop for the new Sage Longboat Key condominium project.
The new building will be five floors and 140,000 square feet and is situated on a 260-foot stretch of Longboat Key beach. Each floor will have just four spacious units, for a total of 16 units. Units will have views of the Gulf of Mexico and Sarasota Bay,
The new community will provide a coastal lifestyle that blends luxury, health, and environmental wellness. Amenities will include a private beach, an in-ground pool and lounge area with firepits and cabanas, a fitness center, a meditative garden, a yoga studio, and a rooftop terrace. Units will cost between $4mil - $6mil each.
RSI is working closely with the general contractor, John Moriarty & Associates, for on-time and within-budget completion of the concrete portion of the project.