News » Project Awarded: Newport + Fig Student Housing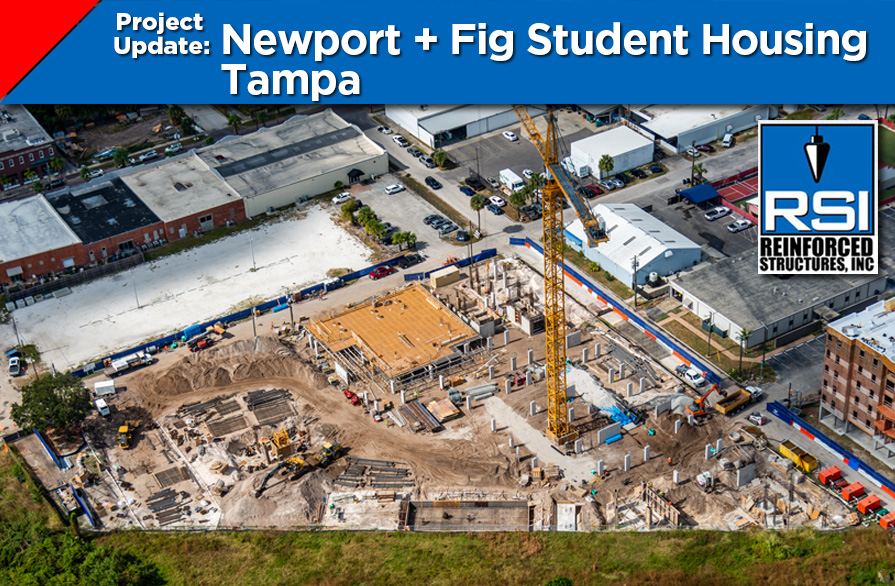 RSI is providing a turnkey concrete package from foundation through rooftop for the new housing project at Newport and Fig Streets in Tampa, Reign Living Student Apartments.
The new 8-story 257,960 square-foot building will house 576 students with 150 rooms. The project includes a 127,292 square-foot, 2-story parking garage with 303 spaces. Amenities in the new space include a rooftop clubhouse, a fitness center, and a pool. The building will be walking distance to the University of Tampa.
RSI is working with the general contractor, Verdex Construction LLC, for on-time and within-budget completion of the concrete portion of the project.