News » Project Awarded: Art House St. Petersburg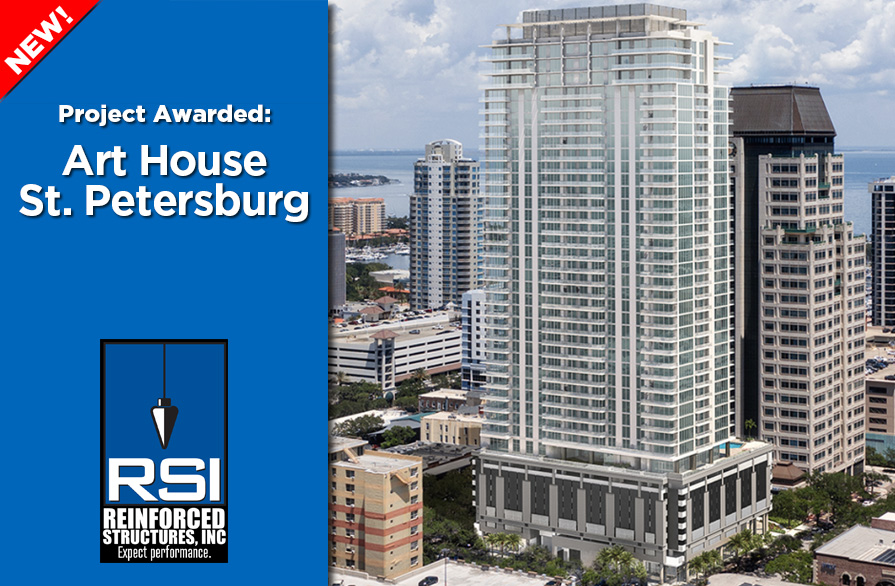 RSI is providing a turnkey concrete package from foundation through rooftop for the new Art House St. Petersburg condominium project.
The new building will be 44 stories with resort-style living and work-from-home amenities, including co-working space with a variety of seating and meeting areas. Cloud 9, on the 9th floor of the building, will include wellness, socializing, and entertainment facilities, such as a pool, club room, game room, and theater. The building will also include two furnished suites for guests.
The residences will feature open designs, floor-to-ceiling glass, and spacious terraces for views of the city skyline and Tampa Bay.
RSI anticipates the project will have just under 1,000,000 square feet of finished concrete slabs, using 52,500 cubic yards of concrete, 4500 tons of rebar, and just over 1,000,000 pounds of post tensioning.
RSI is working with the general contractor, Coastal Construction, for on-time and within-budget completion of the concrete portion of the project.