News » Project Awarded: 334 St. Pete Apartments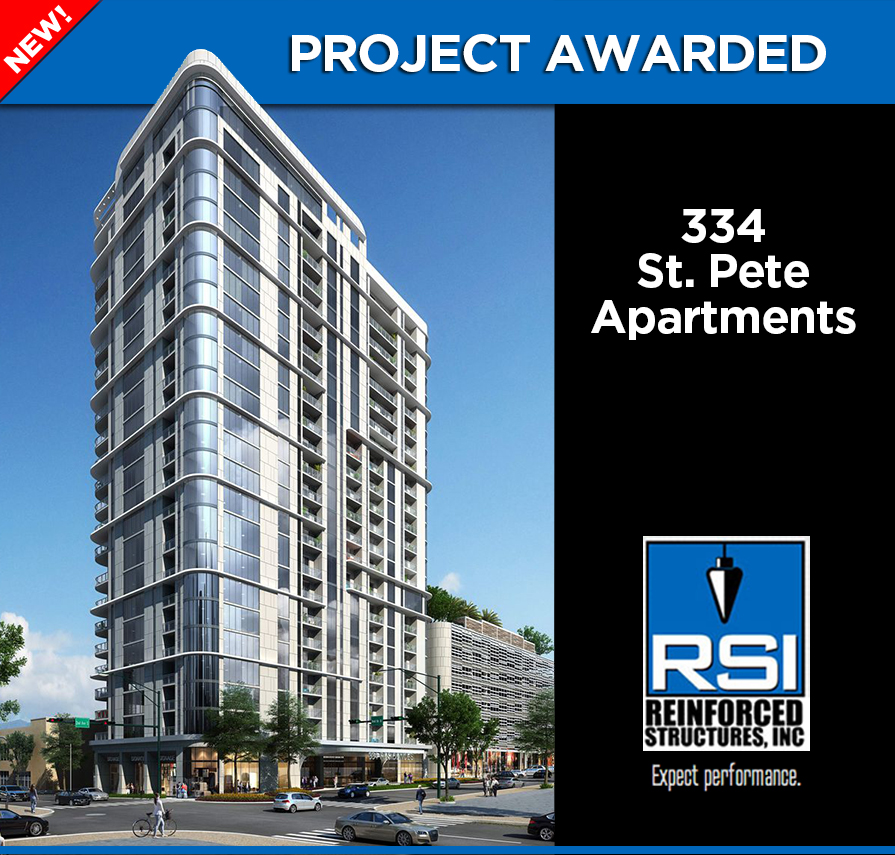 RSI was recently awarded the new 334 St. Pete Apartments at 334 2nd Avenue South and will be providing a turnkey concrete package from foundations through roof for the new building and parking garage.
The apartment building will be 24 stories, with an 8-story parking garage and amenity decks on the top of each structure. RSI's work on the project will include 20,000 cubic yards of concrete, 1650 tons of reinforcement, and 600,000 pounds of post-tension material to help create a total 500,000 square feet.
RSI will work closely with the general contractor, Coastal Construction, for on-time and within-budget completion of the concrete portion of the project.