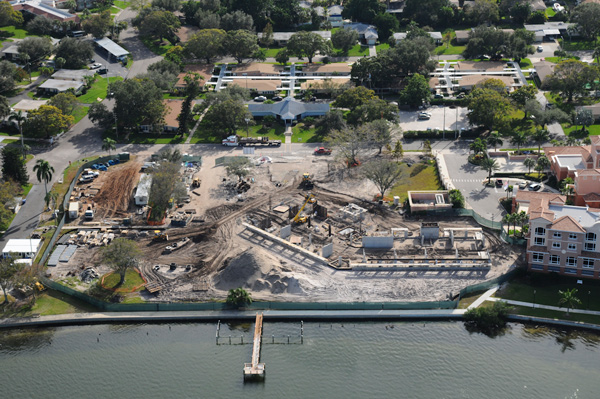 Work continues to progress nicely on the Westminster Adult Living Facility in South St. Petersburg. RSI is currently working on the third level post-tensioned deck. The structure has five levels of post-tensioned deck with a total of 85,900 square feet.
posted in: pre-construction, turnkey, current work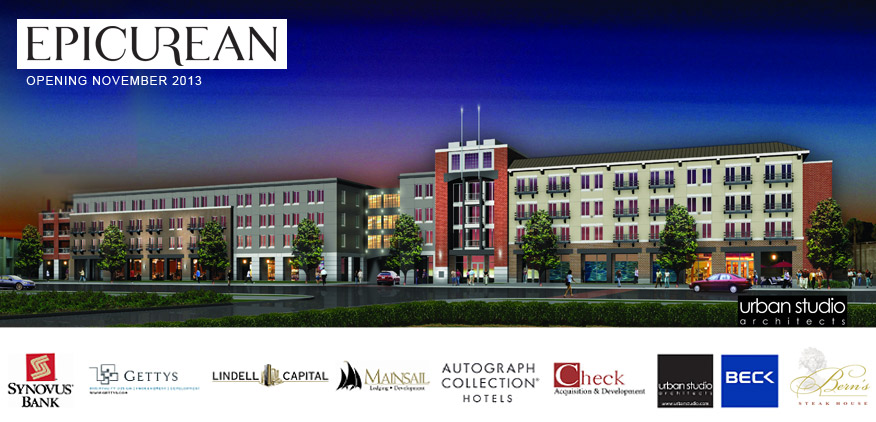 RSI is slated to pour the first elevated PT deck on the Epicurean Hotel project. RSI began foundation work in November of last year. The Epicurean Hotel, adjacent to the Burns Steakhouse in South Tampa, will be a four-story, four-star hotel when completed.
posted in: hotel, pre-construction, current work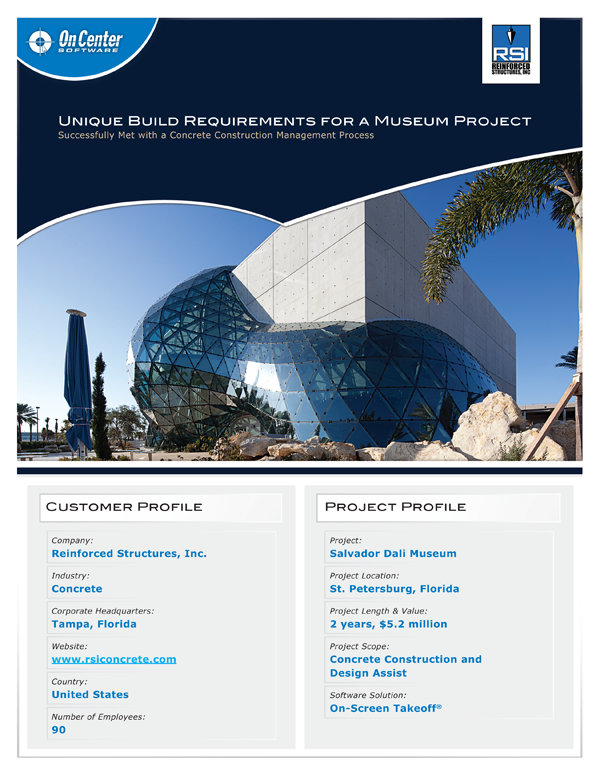 RSI chosen by OnCenter Software for World of Concrete marketing spot-light.
OnCenter Software, the premier provider of digital take-off and estimating software for the construction industry has chosen to high light RSI and the Salvador Dali Museum project at the upcoming World of Concrete convention.
posted in: museum, pre-construction, turnkey